Food Distribution
Posted 03/24/2020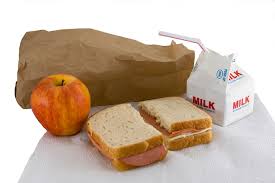 Breakfast Lunch Dinner
Southwest
Barnum
85 Hooker St
Monday–Friday
11:00-12:30 a.m.
Breakfast & Lunch
Breakfast & Lunch
Grab-and-Go Meal Pickup
Monday–Friday
11 a.m.–12:30 p.m.
Denver Public Schools is offering free weekday breakfast and lunch to students and families in need at Grab-and-Go sites throughout the city until circumstances change. Vegetarian options are available. To prioritize social distancing, families are not allowed to eat on site. DPS is not able to provide transportation to the Grab-and-Go sites.
Breakfast and lunch are also available for adults and can be picked up every weekday. In addition, weekend breakfast and lunch are available for families to pick up every Friday. The adult and weekend meals are made possible by fundraising from the DPS Foundation.
DPS also provides weekday meal delivery service to schools and community locations throughout the city. Yellow school buses will stop at each site for 20 minutes to hand out breakfast and lunch for the remainder of the school year. On Fridays, weekend breakfast and lunch are also available for pickup.
In addition, Food for Thought Denver is providing Powersacks at all DPS Grab-and-Go sites, every Friday until circumstances change. Each Powersack will contain enough non-perishable food for a family of four for two days. These sacks are available for anyone in need, not just for our DPS students.
Dinner
Barnum Rec Center Meal Pickup
Monday–Friday
3:30-5:30 p.m.
Tasty Food will be providing grab-and-go suppers for youth, ages 1 – 18, at select Denver recreation centers during the weekdays. No ID or registration required.