Arielle Walker
E-4th Teacher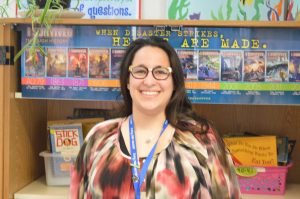 Email:
Arielle_walker@dpsk12.org
Phone:
720-424-9644
Website(s):
Fourth Grade
---
My Favorite Barnum Trait:
My favorite Barnum trait is creativity. Creativity allows people to express themselves and their thinking differently.
Hometown:
Philadelphia
College/University:
University of Maryland
Favorite Book:
Tales of a Fourth Grade Nothing by: Judy Blume
Favorite Quote:
"You are braver than you believe, You are stronger than you seem, You are smarter than you think" – Winnie the Pooh
What I Love about Barnum Elementary:
I love the family/community involvement at Barnum Elementary!