Beth Vinson
Principal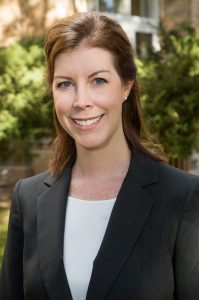 Email:
Elizabeth_Vinson@dpsk12.org
Phone:
720-424-9591
School Leaders
---
Mrs. Vinson is a Colorado native and lives in west Denver with her daughter and husband. After graduating from University of Arizona 2001, she danced professionally with Colorado Ballet and worked with their education outreach program to teach children dance at several Denver Public Schools. Working with Denver's children inspired her to pursue a Masters in Elementary Education. As a lead teacher she collaborated to make school decisions about professional development, budget, and schedules. She was honored to receive the 2012 Presidential Award for Excellence in Mathematics and Science Teaching for engaging her students with scientific inquiry and explanation. During her educational career she has worked closely with the DPS mathematics and science departments to provide professional development, create curriculum, and review assessments. Mrs. Vinson was a teacher and school leader at Carson Elementary from 2006-2015 and helped to attain a first time Distinguished Blue rating for the school. She absolutely loves having the opportunity to be the principal of Barnum Elementary and is excited to promote excellence, innovation and love of learning!
My Favorite Barnum Trait:
My favorite trait is love of learning.  Everyday there is an opportunity to learn something new!
Hometown:
Lafayette, CO
College/University:
University of Arizona, University of Denver, Relay Graduate School of Education
Favorite Book:
Life of Pi
Favorite Quote:
"Ev
ery individual matters. Every individual has a role to play. Every individual makes a difference." Jane Goodall
What I Love about Barnum Elementary:
I love our Barnum community! Students, staff and parents make our school warm and welcoming. It is a great environment for connecting, learning and growing!