Lori Williams
Team Specialist and E-Kindergarten Teacher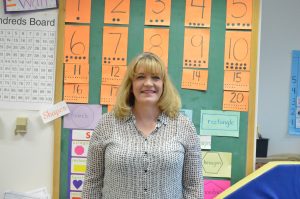 Email:
Lori_Williams@dpsk12.org
Phone:
720-424-9634
Kindergarten
---
My Favorite Barnum Trait:
Love of learning. If we can instill a love of learning at an early age, I believe they will become lifelong learners. A love of learning will enable them to keep striving to achieve their goals, and will encourage them to set high expectations for themselves.
Hometown:
Riverton, Wyoming
College/University:
Howard Payne University in Brownwood, Texas
Favorite Book:
The Holy Bible
Favorite Quote:
"Who dares to teach must never cease to learn." John Cotton Dana
What I Love about Barnum Elementary:
My favorite thing about Barnum is the friendliness and sense of community amongst the staff! I have felt welcome here since the first day I came. Our teachers go above and beyond for our students and are highly committed to seeing each student succeed!