Sherri George
Dean of Instruction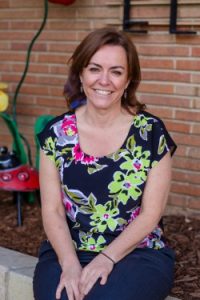 Email:
sherri_O'lear@dpsk12.net
School Leaders
---
My Favorite Barnum Trait: 
My favorite trait is Love of Learning! I believe that a continual attitude of curiosity and eagerness to learn are characteristics that make life fun!
Hometown:  
College/University:
Colorado Christian University
Favorite Book:
Thrive by Arianna Huffington (The Third Metric to Redefining Success and Creating a Life of Well-Being, Wisdom and Wonder)
Favorite Quote:
"Every day, set your mind in the right direction. Find something to be grateful for."
What I Love About Barnum:
I am so impressed with the joyful outlook of our Barnum students. I look forward to coming to work each day and seeing all their bright faces!
MY FAVORITES
Sports Teams: Broncos and Steelers
Hobby: Gardening, Hiking, Running, and Extreme Obstacle Course Races