Principal's Message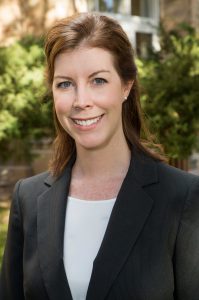 As the Principal of the Barnum Bears, I welcome you to our website and invite you to look at our amazing school. We have strong academic programing to offer all of our students which you can find under the Academics section. As you peruse our website, I encourage you to click on the Barnum Team tab and read our team's biographies (you can get their biography by clicking on their name).
Barnum is an exceptional school because…
Creativity Lab: Barnum is the first school in Denver that will have a Creativity Lab that will open for specials during the 2016-2017 school year. The lab was designed in collaboration with parents, students, staff and the imaginarium, Denver Public Schools Innovation Lab. Students will have weekly opportunities to visit the lab and make and create artistic projects!
Guided Reading Plus: All of Barnum's kindergarten-2nd grade teachers have been trained to deliver small group instruction and intervention to accelerate student learning. Guided Reading + promotes reading success for students at all reading levels and assists struggling readers to develop efficient strategies for problem solving in texts and to comprehend at deeper levels.
Personalized Learning: Barnum is one of three schools in northwest Denver to receive monetary and professional development support through the imaginarium, Denver Public Schools Innovation Lab. The supports from the imaginarium have propelled Barnum to personalize the learning experience for students. Now our learners have access to technology to enhance their learning, They also express voice and choice over their learning experience. Through this grant our teachers receive on-going coaching and professional learning opportunities to promote 21st century learning.
Character Strengths: Creativity, Love of Learning, Respect, Responsibility and Kindness are the strengths our community chose to emphasize to ensure development of the whole child. We believe that focusing on these strengths will help all of our students reach their full potential.
Parent Teacher Home Visit Program: Barnum is the shining star of home visits in Denver Public Schools. For three consecutive years Barnum has had the highest number of home visits in the district. We are fully committed to connecting with families and building a strong relationship that will support students reaching their hopes and dreams!
If you are not currently living in the Barnum neighborhood, we encourage you to apply to our school through the DPS SchoolChoice process. If you currently live in the Barnum neighborhood, your child is automatically guaranteed a spot at our school.
There is so much more information that you will find as you browse our site. If, for some reason, you do not find the information you are looking for, please do not hesitate to email me and either I or someone on my team will get back to you within 24-48 hours.
Again, welcome to Barnum Elementary, we are glad you came!
Elizabeth Vinson
Principal
Barnum Elementary
elizabeth_vinson@dpsk12.org | 720-424-9590