Arrival and Dismissal Procedures
Posted 09/25/2020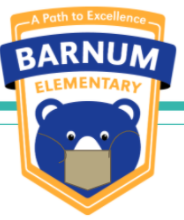 Return to School Big Book for Families and Students English
Return to School Big Book for Families and Students Spanish
Return to School Arrival and Dismissal Plan: Please take note of our arrival and dismissal plan and drop off and pick up locations.  First-fifth grade students will be dropped off by parents between 8:00-8:10.  Teachers will be waiting for students in the locations on the map below.  Students will be picked up at 2:45 in the same area.  Please do not park or get out of your cars to help traffic flow.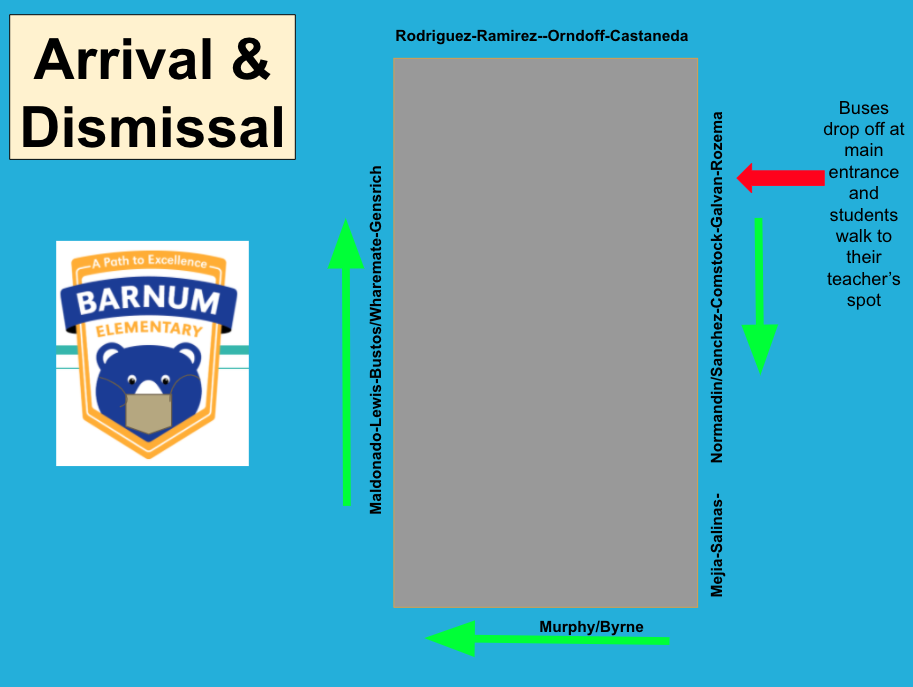 Regreso a la escuela en persona, plan de llegada y salida:
Por favor tome nota de nuestro plan de llegada y salida y los lugares de entrega y recogida. Los padres dejarán a los estudiantes de primer a quinto grado entre las 8:00-8:10. Los maestros estarán esperando a los estudiantes en los lugares que muestran el mapa.