Choice and Enrollment
Now Enrolling!
Students new to Denver who would like to enroll for the current school year may also make school selections by signing in below. Round 1 of School Choice for the 2023-24 school year opens on January 13, 2023 at 8 am, and closes at 4 pm on February 14, 2023.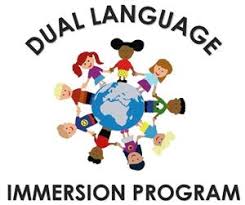 Enrollment Options for 2023-2024:
ECE-2nd grade: Dual Language Immersion Spanish- SEE VIDEO
ECE-5th: Traditional English-SEE ECE/KINDER VIDEO
3rd-5th: Transitional Native Language Instruction ELA-S 
Dual Language Immersion Spanish Goals:
Students in the Dual program will achieve high levels of bilingualism and biliteracy.
We strive for high levels of academic achievement for all students.
Classmates develop appreciation and positive cross cultural attitudes toward peers.
Why Dual Language Spanish Immersion?
Biliterate students are proven to have greater mental flexibility, improved cognition, and greater empathic abilities.
Native Spanish speakers and native English speakers learn together in two languages.
Increased opportunities for deeper learning about the cultures and languages of our community.
For more information:
Contact us at 720-424-9590 or email g_ortiz-nieves@dpsk12.net to learn more!
Barnum Elementary | 85 Hooker St., Denver, CO 80219 | 720-424-9590